Romantic dinner with a view of St. Peter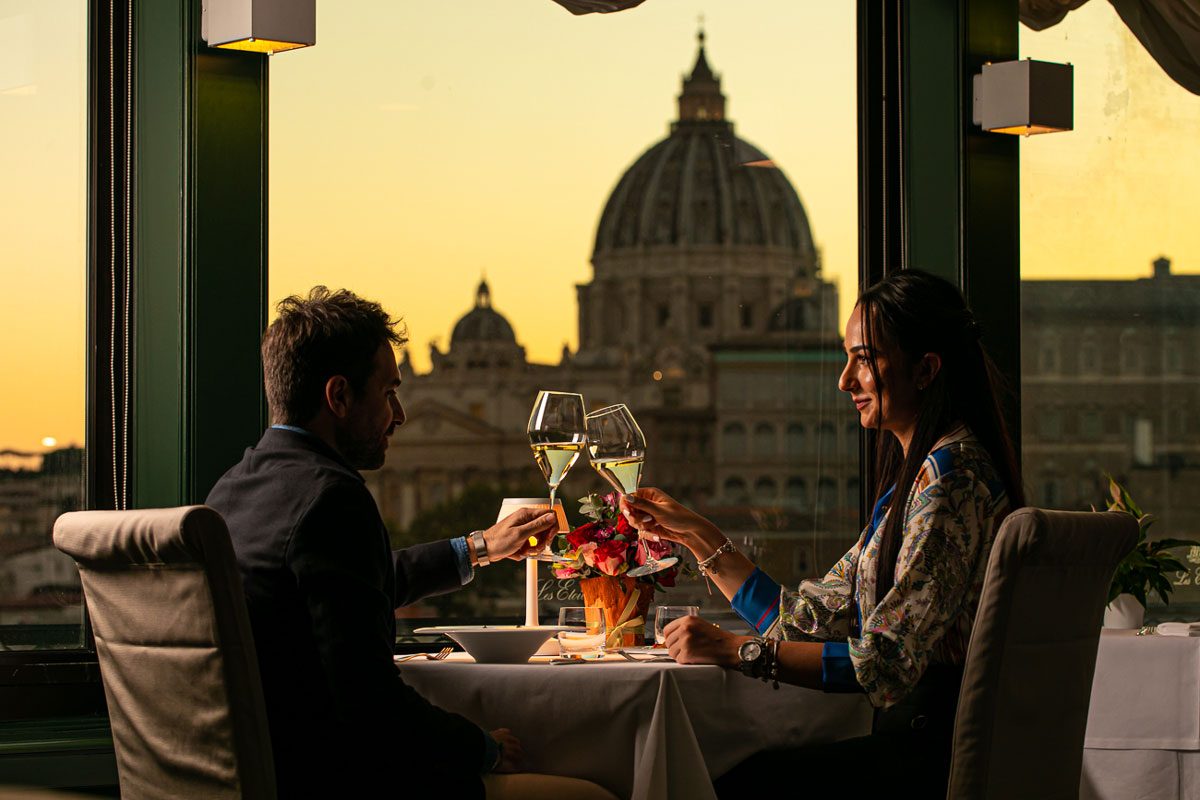 The scent of meat cooked in the Josper oven, mixed with the smells of sea and land, guides us into the realm of Chef William Anzidei and the brigade led by maître Paolo Bicorni. An elegant but not formal gastronomic lounge, open for lunch and dinner, is set on the sixth floor of the Atlante Star Hotel.
The open kitchen is the soul of the Les Etoiles Restaurant which was also a film set.
The wow effect is the table that offers a spectacular view of st. Peter's dome.
GALLERY
Our restaurant is open every day for dinner with an à la carte menu (also with gluten-free options) from 19.30 to 22.30; Sundays also for lunch, from 12.30 to 15. Reservations required.
The restaurant service takes place indoors or outdoors, depending on the weather conditions and the season. The assignment of the table will be at the discretion of our maître based on availability, trying to satisfy customer requests as much as possible.
GALLERY